THINK MACRO, ACT WITH MICROORGANISMS
At Lallemand Oenology, we offer visionary biological solutions based on microorganisms from vine to wine.
We are a recognized global leader in research and development, production and marketing of selected yeast, selected bacteria and their derivatives, as well as other natural solutions based on microorganisms for the benefit of the wine industry.
Lallemand Oenology: Original By Culture
Viticulture & Oenology
Supporting your originality, we cultivate our own.
The LalVigne name comes from the association of Lallemand Oenology and Vigne (French term for Vine), and is our brand developed for vineyard solutions.
With LalVigne, Lallemand Oenology reinforces the link between viticulture and winemaking. Based on our expertise, knowledge and experience in microbiology and winemaking we contribute in the vineyard to the production of unique and quality wines.
Global knowledge
Our team is present in all grape and wine producing regions of the world. We collaborate with the most renowned technical centers in Viticulture and Enology, and with grape growers and winemakers at the international level.
Forward and creative research
Our R&D team has built strong partnerships with Universities and international Research Institutes to bring innovations to the market. One of the outcomes is our patent pending technology (PCT US) to enhance grape and wine quality applying a natural inactive yeast derivative foliar spray in the vines.
Our products are subject to field tests during several years, under multiple conditions and in different grape varieties. Their efficacy is validated in the vine, in the grape and in the wine.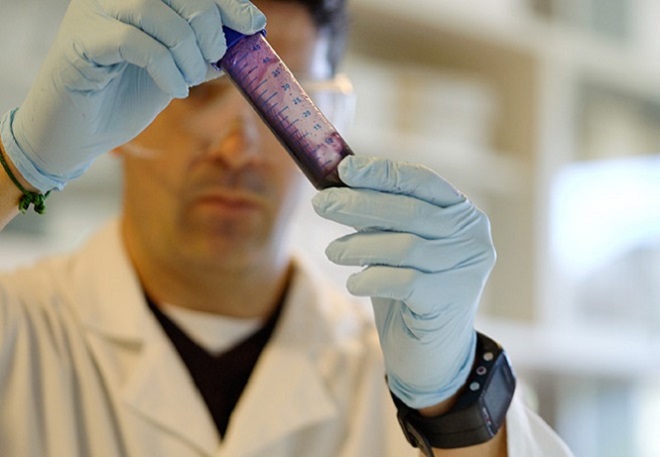 • We grow with you
• We bring our know-how in microbiology and winemaking
• We invest in R&D applied to viticulture
• We offer efficient and innovative biological solutions
• We lean on scientific facts and rigorous testing
• We contribute to a more sustainable viticulture
• We strengthen the link between viticulture and oenology
• Grow your wine
We share our knowledge
The transmission of experience and know-how is part of our culture.
We are committed to share our expertise, making it accessible through scientific, technical and practical meetings, symposiums and publications.
We promote networking among researchers, viticulturists and winemakers from different wine regions worldwide.
Guarantee of production and quality
Production
LalVigne products are manufactured in our own facilities. We have production centers in Grenaa (Denmark), Montreal (Canada), Vienna (Austria), Salutaguse (Estonia), and Verona (Italy).
Quality
We offer traceability and quality assurance. We apply a strict quality policy. All products are subjected to at least 20 rigorous quality tests. Our plants are certified with international quality standards (FSSC22000, GFSI, GMP, etc.).
LalVigne Ambassadors
We are proud of our LalVigne Ambassadors, colleagues of the grape and wine business from around the world who participate in our LalVigne events, like the LalVigne Academy or the LalVigne Xperience. They commit to act with microorganisms, contribute to a more sustainable viticulture and Grow your wine.
Should you want to become a LalVigne Ambassador and have access to unique information before anyone else, subscribe to the LalVigne Newsletter to informed about LalVigne events and webinars, please complete our contact form.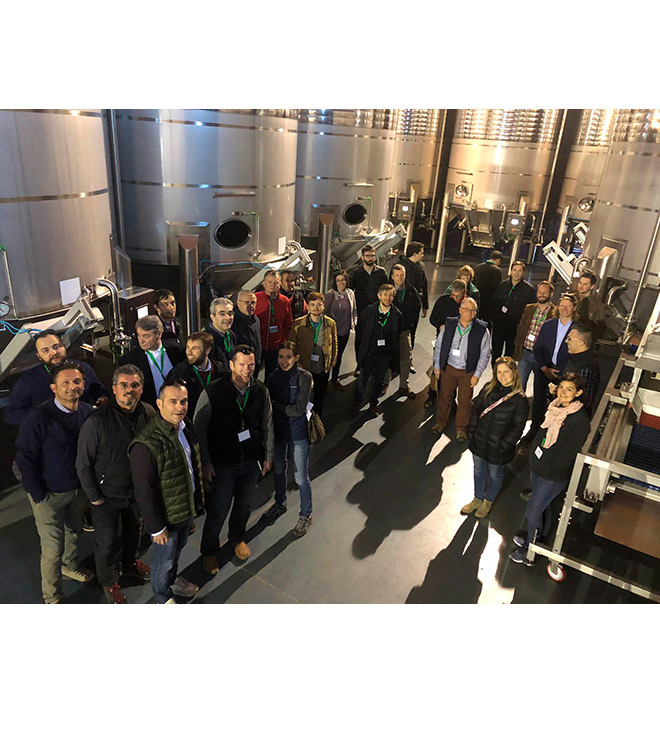 History and Key Dates
Late 19th century
Lallemand's foundation:
Lallemand is a global company founded in Montreal, Canada in the late 19th century. It has more than 100 years of experience developing and providing microbiological solutions for numerous industries.
1970's
Lallemand Oenology's birth: As a leading company in research and development in biotechnologies dedicated to the wine industry, we apply our passion for innovation, maximize our skill in production and share our expertise.
2006
Birth of the LalVigne Project: First research directed towards viticulture.
2007-2010
Laboratory assays for vine: First trials to select best biotechnology to enhance grape quality.
2011
First field trials in vineyard: Research to validate in real conditions the new developments in France and Spain.
2012
International field trials: Confirmation of results in vineyards around the world in the Northern and Southern Hemispheres under very different conditions and with multiple grape varieties.
2013
Patent request (PCT) USA: Patent request presented in the USA for an application technology to enhance grape and wine quality by foliar spray in the vines of yeast derivatives.
2014
XXVes Entretiens Scientifiques of Lallemand, scientific symposium celebrated in Mendoza, Argentina, entitled: "New outlook in viticulture and the impact on wine quality" with some of the most renowned international researchers in vine and grape science.
2014
First LalVigne products launched in the Northern Hemisphere: Grapegrowers and winemakers of the Northern Hemisphere start to benefit from LalVigne Mature and LalVigne Aroma advantages.
2016
Launch of the LalVigne products in the Southern Hemisphere: Southern and Northern Hemispheres users can benefit from LalVigne Mature and LalVigne Aroma advantages.
2017
First edition of the LalVigne Academy: International event organized by Lallemand Oenology to share scientific knowledge with viticulturists and winemakers about innovation in viticulture, grape biochemistry, winemaking and applied microbiology with world renowned researchers and specialists.
2020
First LalVigne webinars: In our dedication to sharing knowledge and making it accessible to everyone, webinars are developed on viticultural topics.